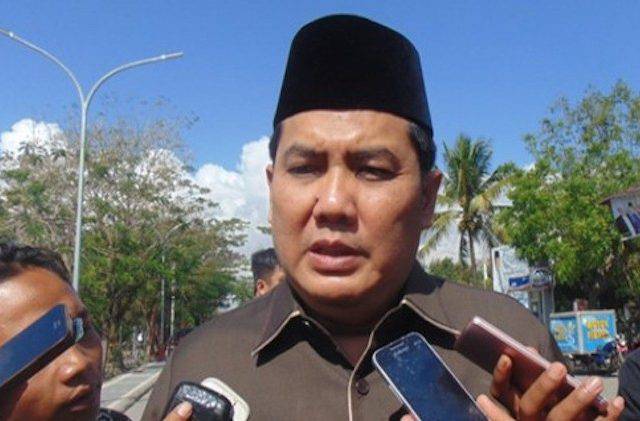 The Secretary General of the Nahdlatul Ulama Executive Board (PBNU) Helmy Faishal Zaini said his party had decided to postpone the holding of the NU Congress which was planned to be held at the end of December 2021.
According to Helmy, the postponement is because the government will implement a level 3 community activity restriction (PPKM) throughout Indonesia to anticipate the increase in Covid-19 cases ahead of Christmas and New Year.
"So, PBNU is in accordance with the results of the previous National Conference and Konbes that related to the schedule that has been set for December 25, 2021, it will follow the protocol and get approval or permission from the government Task Force. That's his decision and in the event of an impossible situation, the NU Konbes will leave it entirely to PBNU," Helmy told reporters, Thursday (11/18). Berita Terkini
"So, in that case, we, PBNU, hereby declare that we are certainly obedient to the government's decision. So PBNU also doesn't want to force itself to be a bad example in enforcing health protocols, especially we are wary of the third wave," he added.
Helmy admitted that there are currently many aspirations that the NU Congress should be held on January 31, 2022. The reason is that it coincides with NU's birthday. Berita politik
"There have been many aspirations that have expressed the aspiration that it should be postponed to coincide with a good day, namely January 31, 2022, which coincides with NU's birthday," he said.
However, Helmy admitted that he had not yet decided the date for the NU congress. Later this decision will be decided by the PBNU management. "The exact time will be decided by the General Chairperson and Secretary General of PBNU, Rais Aam and Katib Aam," he said.
Read More: Nadiem: Campuses Will Get Sanctions If They Don't Apply Permendikbudristek
Previously, the NU Congress was planned to be held on December 23-25, 2021 in Lampung, one of which was to seek new leadership for the largest Islamic organization in Indonesia. There are at least two candidates, namely PBNU's incumbent Ketum Said Aqil Siraoj and PBNU's Katib Aam Yahya Cholil Staquf.
It is known, Coordinating Minister for Human Development and Culture (Menko PMK) Muhadjir Effendy said that the Indonesian government decided to designate all regions in Indonesia to have PPKM Level 3 status during the Christmas and New Year holidays. Berita Hari Ini
According to Muhadjir, this policy is to anticipate the third wave of spikes in positive cases of Covid-19. This policy will run from December 24, 2021 to January 2, 2022.
The decision was issued to tighten people's movements and prevent a spike in Covid-19 cases after the Christmas and New Year holidays. Thus, all regions of Indonesia, both those currently with PPKM Level 1 and 2 levels will also apply PPKM Level 3 rules. Avril Lavigne Fanpage